Good Vodka
Regular price
Sale price
$30.00 USD
Unit price
per
Sale
Sold out
Shipping Availability Details - Please Read Before Purchase
---
Good Vodka is distilled entirely from discarded coffee fruit, an innovation that gives the spirit both its sustainability and its big, bold flavor. Bon Appetit says it's "an incredibly sippable spirit," while Punch Magazine describes it as "at once earthy, peppery, and almost kirsch-like in its fruit-forward profile." Vogue made a vodka tonic and called it "almost frighteningly delicious."
To all three descriptions, we say, "yes, that's correct." However you choose to drink it, Good Vodka represents a new high-water mark for the sustainable spirits movement: it's a carbon offset you can make into a cocktail.
View full details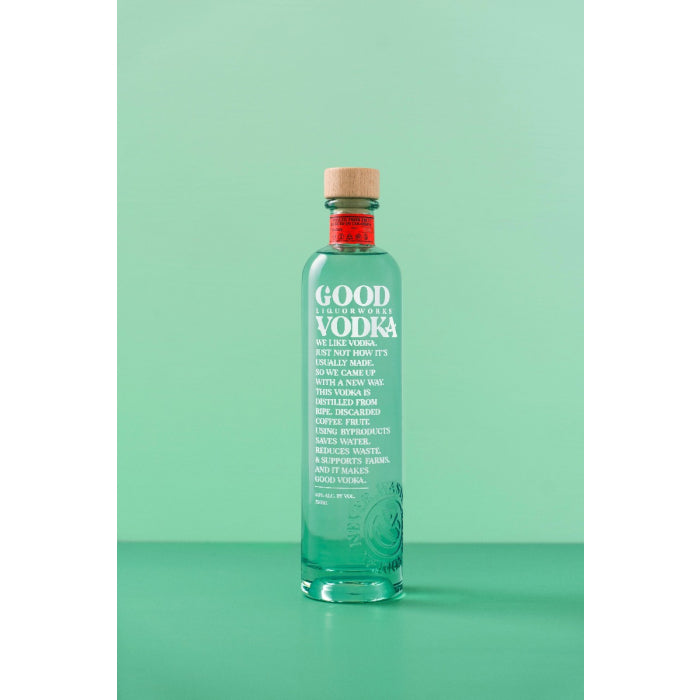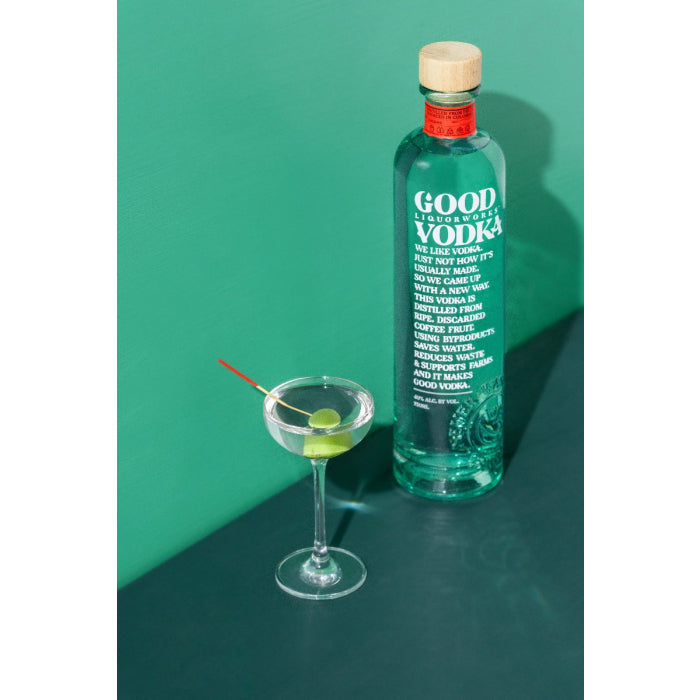 Shipping Details
AVAILABILITY  
We cannot deliver SPIRITS to the following states: AL, AK, AR, HI, IA, ME, MN, MT, SD, TN, UT, VT, WV, and WY
We cannot deliver WINE to the following states: KY, MI, MS and UT
SHIPPING
Someone 21 years of age or older must be available to sign for any alcohol orders.
We cannot ship to a PO Box, including military bases, FedEx, UPS or Walgreens as they will not accept other local carriers' packages.
The estimated shipping time is 2-10 business days.
Fulfillment times are estimated at 2-5 business days. Tracking information will be sent to customers once fulfillment is completed unless one of the below conditions apply.
If your purchase includes any presale/preorder items, the order will be fulfilled once these items are available — please expect a delay. Fulfillment times will also vary if an item is backordered and will ship based on item availability.
Shipping carriers will make up to three (3) delivery attempts. If you cannot accept delivery during these attempts, the product will be returned to us. If you'd like us to reship, we will charge an additional $40.